Just so you know, my blog wants to be
this blog
when it grows up. Check out
The Pioneer Woman
. She's fabulous.
I got this recipe from her. Mine is just a tiny bit different--I'm lazy so it's a bit less work than the original.
First, brown some sausage.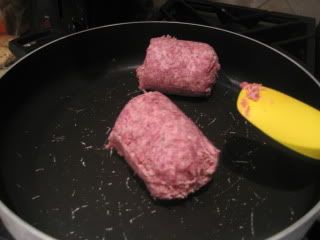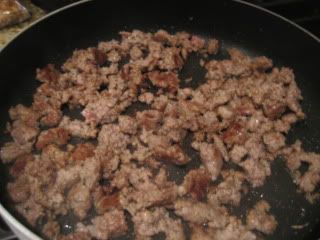 Using the leftover grease from the sausage and some more oil, saute chunky hash browns. They're sometimes called "Southern style hash browns".
While that's going, collect the following:
A dozen eggs(this is tasty leftover so it's ok to go ahead and go big)
Seasoned salt--Lawrys is good
Salt and Pepper
Cheese--I've used cheddar, monterey jack, and colby jack--you can use whatever kind you fancy
Crack your eggs.
Whisk and add salts and pepper. Whisk some more.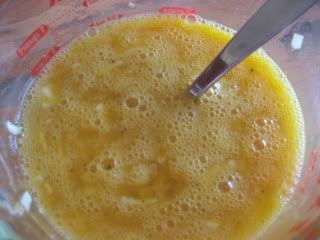 Add in cheese...I use a LOT. Like, 2 cups worth. I'd go with a cup at least.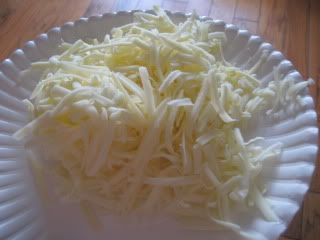 When the potatoes are done, add in the sausage and stir. Pour in the egg mixture.
Let it sit for a few minutes and then you can start stirring.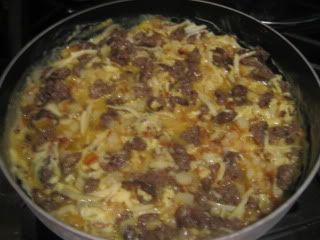 Keep stirring every once in a while until the eggs are done.
I eat it just like this. For The Guy, I put a pile in a burrito and top with some salsa and he eats it on the way to work. You can to the PW's site for a yummy way to do the potatoes. But, like I said, I'm too lazy for all that.
Give them a try!