Anytime Riley can get into our room, he makes a dash for the bed. He loves to get on The Guy's side and get up under the covers and watch "CooCoo"(Curious George/Monkey).
I seeeeee youuuuuuuuu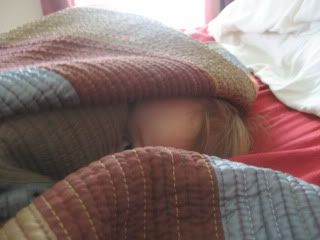 No pictures please
No, I do not want to get up. Or go get the baby. Or feed the baby. Or anything. I want to stay here.