Waiting to see Mickey and Minnie backstage.
Riley seemed to remember what was coming from our last visit to Disney. Brock, who was scared last time, did much better this time!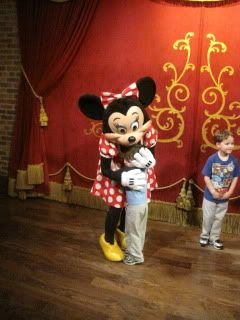 Brock took a nasty fall so we went back to our room for a while and took a rest. We headed back later so we could see the parade and fireworks show.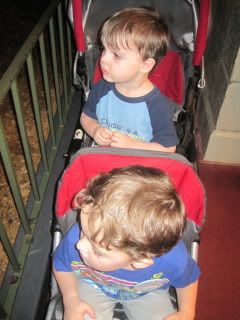 We found an awesome spot on the parade route to watch. No one was there until halfway through.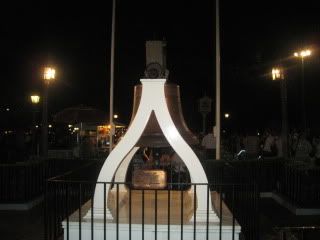 We had a million pictures of the parade but I'll spare you. Very rude people wouldn't quite running in front of us during the fireworks so I didn't get anything good from that! The boys were DONE when we got back to the room.
The next morning we couldn't convince Brock to wake up. All he wanted to do was sleep!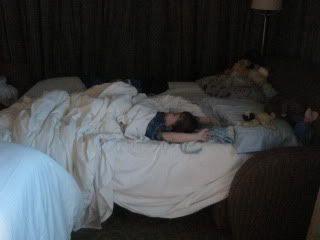 Next we head back to The Villages!