There was much joy and rejoicing on Christmas morning. There was also a lot of video instead of pictures taken of some important moments. Oh well!
Brock getting his first glance at Riley's much talked about Big Boy Bike.
The suckers out of their stockings were the first big hit of the morning.
Daddy and Bronco watching the action.
Bronco ready for his close up.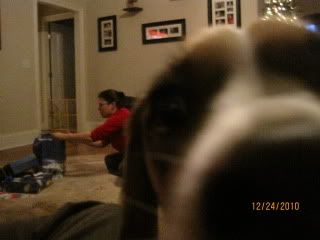 Daddy took some very dark and blurry pictures.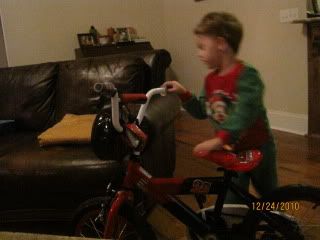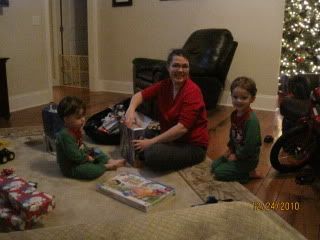 Look at the camera!
Goggles that went with the tool set from Grandma and Grandpa were lots of fun!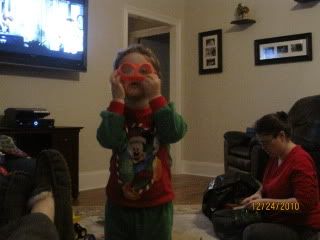 Having fun with the alligator game Uncle Dan and Aunt Nakissa sent.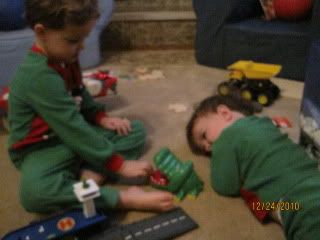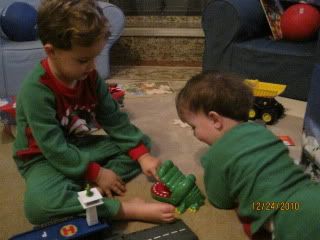 Riley on his new bike!
Playing(and fighting) around their new truck track.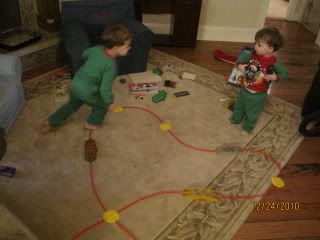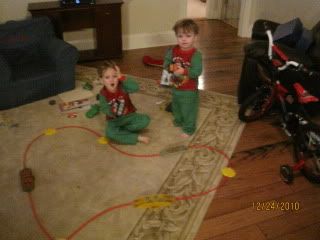 Open?
Gimme!