He doesn't pull up. He doesn't crawl. But he really really wants to.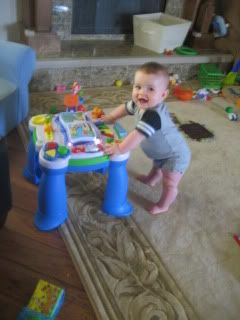 I put him up there. He can stay there for a long time.
Check out those thighs. His outfit can't even contain them!
He tries to get up there on his own but just can't manage it.
He dives forward wonderfully, but doesn't get up on all fours.....yet.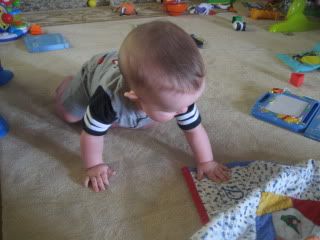 I want him to crawl but I know I'm going to hate it as soon as he does.