With Brock in his walker and Riley on his scooter, there is a lot of craziness and giggles happening around here. Bumper cars is a favorite.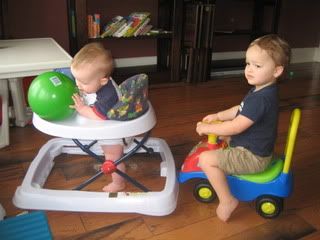 Brock tries really hard to eat this ball. Someday.....
The constant refrain when Brock is in his walker is, "Watch your feet!" The top of Riley's feet are covered in bruises from not moving fast enough. He's learning though.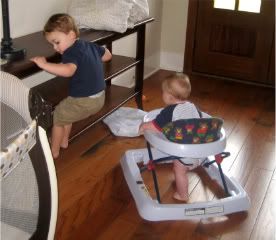 The Guy was in charge of getting Riley out of his bath. He thinks leaving Riley's hair standing straight up is funny. It kinda is.