I needed to kill some time one evening last week. It was only going to be a two nap day for Brock so he needed to be entertained to make it to bath time. So we went out front to play.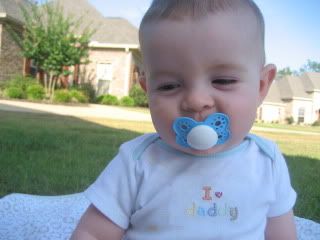 I love that little smile behind his paci.
Riley had fun playing with his truck.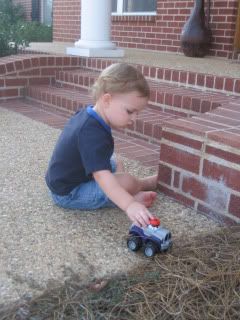 He's so cute as he prepares to body slam his brother.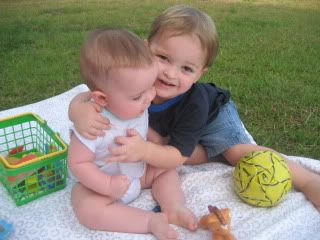 He loves to give hugs, aka stranglings.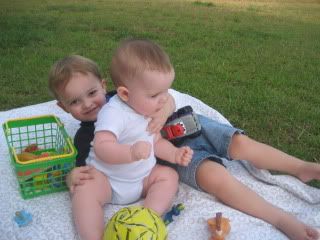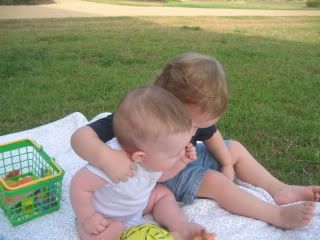 Look at the eyelashes on this child.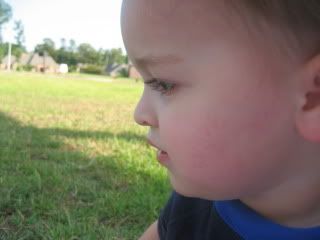 I love this face.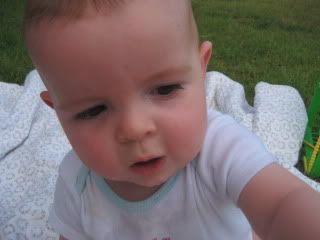 After the body slams, Riley gave Brock his paci back. Brotherly love is complex but precious to behold.