My brother and nephew came through on their way back to Dallas after visiting my parents. Riley really REALLY likes his cousin Alex. Which is fortunate considering it's the only cousin he has. Both my boys have a weird fascination with Dan, my brother. Maybe it's the family resemblance to Mama?
Alex and Riley had a fun time in the playroom.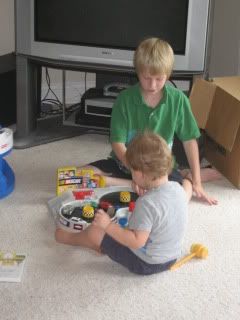 Look at the adoration pouring from Riley.
Dan joined in for a little while.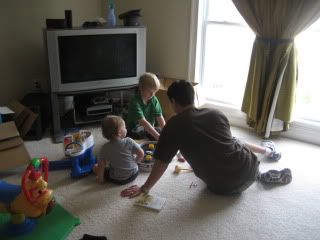 There was a delay in leaving since Riley took Alex's shoes.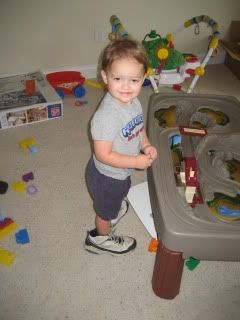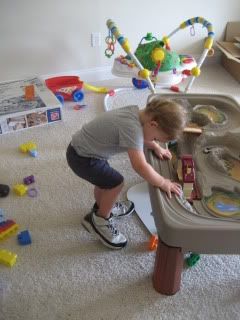 It was a wonderful, though brief, visit. Alex is amazing with the boys. He has three little sisters and is great with younguns. I can't believe how big he's gotten. I only get to see Alex and Dan twice a year. I wish we could spend more time with them but traveling anywhere with 2 kids is beyond my abilities.
We're heading to Virginia in September for a week. Hold me.