We started off early Wednesday morning and headed to Animal Kingdom. It wasn't nearly as crowded as the Magical Kingdom.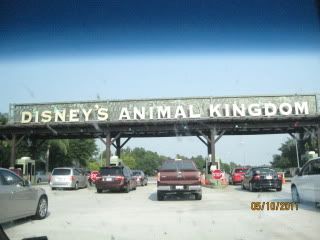 First order of business is the tram from the 2nd largest parking lot in the Americas. I have no idea which one was in first place, they didn't share.
Stylin'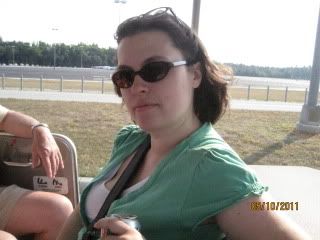 Everyone got settled and off we went.
The first thing we did was the Safari.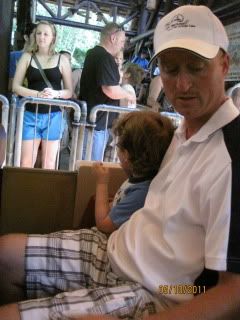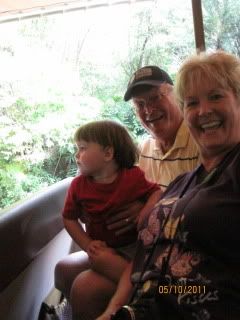 Rhinos!
Those big blobs in the water are hippos.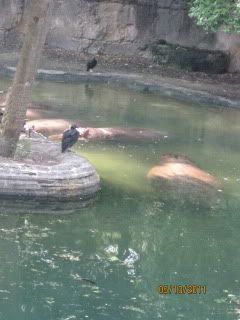 A pit full of alligators--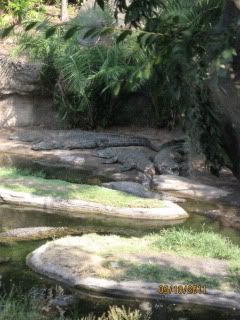 A shout out to my sister-in-law, Nakissa. Hook 'em Horns!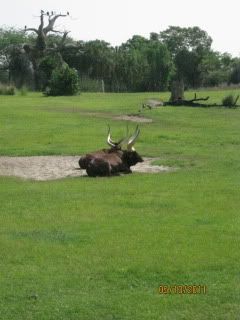 Grandma looking pretty.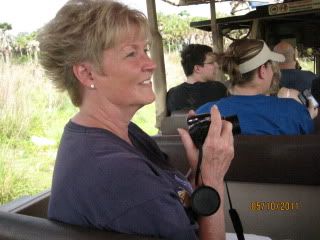 Weeee eee ee oo eee ee oo, the lion sleeps today.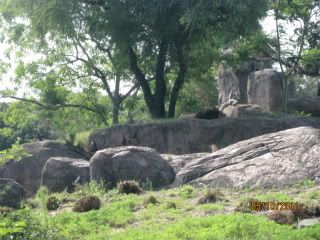 Ostrich eggs. There were little piles of these everywhere it seemed.
Pretty waterfall with a silverback at the bottom.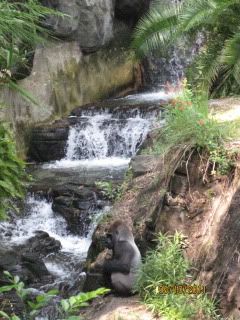 Fishies!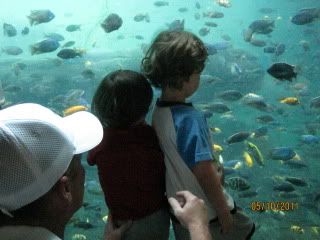 Family
We did not have as much fun at AK as we did at MK. There wasn't as much to do for our age kids. It was insanely hot and we were all pretty tired anyway. We did have a great lunch that I'll be back to blog about.