These cookies=my childhood. I can remember making these with my dad for, well, for forever. It's a bond we share.
I had to cut out chocolate when I was nursing Brock. It about killed me. But I was able to make these without the cocoa and they were still delicious! Peanut Butter
Fudgies
--minus the
fudgie
.
You'll need: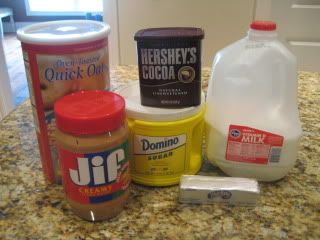 2C sugar
2tbsp cocoa
1/2C(1 stick) butter
1/2C milk
1/2C peanut butter
2C quick oats
This recipe can be easily halved. So if you want to just give it a try or you only need a few to kill the craving, I'd do that.(And I have. Often)
Combine the sugar and cocoa in a medium saucepan.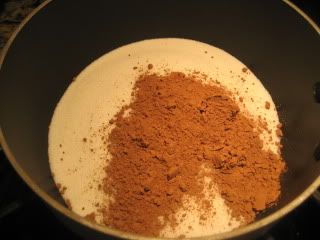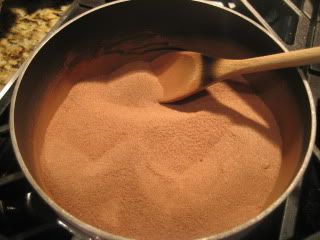 Add in milk and stir until smooth. Add in the butter.
I usually break up the butter once I get it in there so it melts faster.
Bring this mixture to a full boil, stirring along the way.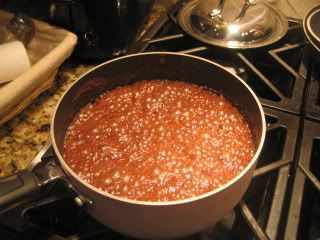 Once it reaches the full boil, boil for 2 minutes. The boiling time determines the consistency of your cookies. Too short a time and they won't set up. Too long and they become
pb
fudgie
crumbs. I actually set a timer once it reaches the full boil. No, I'm not anal about it, I've just had consistency problems, and I've been making these pretty much my whole life.
While the mixture is boiling, make sure you have your
pb
and oats ready and cover your counter tops with wax paper.
As soon as the 2 minutes have passed, take off the heat and add the peanut butter.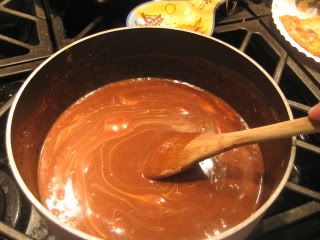 Stir, stir, stir until the
pb
is completely incorporated.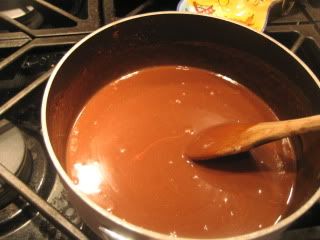 Dump in the oats.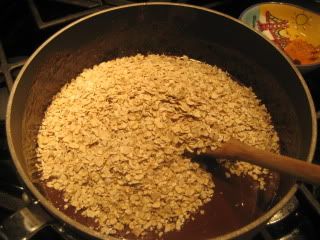 Stir.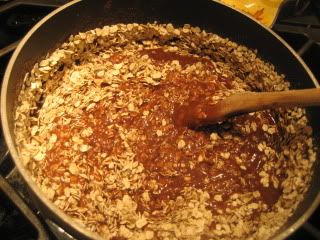 Keep stirring until you can no longer see the white of the oats.
Drop by spoonful onto the wax paper.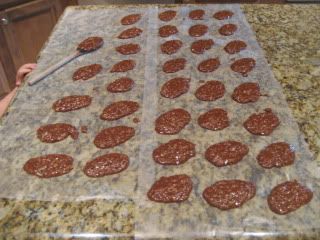 These are not the prettiest cookies ever, but they are super tasty!