Saturday, October 15, 2011
Friday, October 14, 2011
The boys hair got super long and shaggy this summer. So while the grandparents were here, we took all the boys(including Daddy and Grandpa) to get their hair cut.
Before:
During: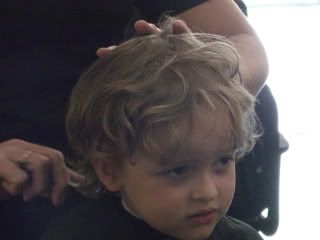 After:
They didn't go short enough with Brock but I fixed that later by hacking off a ton at home and then taking him to get it neatened by a pro. The Guy was not pleased.
Tuesday, October 4, 2011
It seems that my mother is bored with the granola and other food stuffs that I've left languishing as the last blog for a while.
School has started which means I'm back at "work". I work at the Mother's Day Out program that Brock goes to. It's connected to Riley's school(everything takes place at a local Methodist church).
So here are some newish pictures to tide you over until I can bust out the camera and take some more.
Playing Lincoln Logs with Grandpa on one of his summer visits. Grandma and Grandpa have moved to Florida so we're going to be able to see them a lot more! I'm so excited!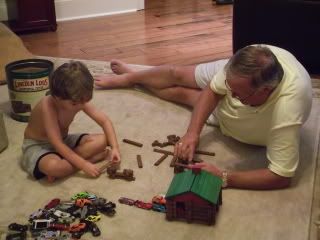 Brock is a puzzle fiend. He can do 60+ piece puzzles with no help. Such a wonderful, QUIET activity. I love it!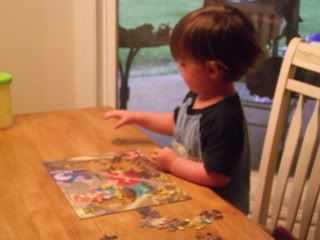 Trouble is such a good sport.
Riley built a garage and a parking lot for his cars!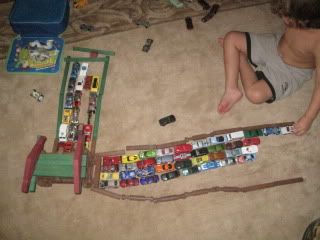 Snuggles
Movie time!