This was dinner last night. It's one of my favorite chicken salad recipes.
For the base you'll need: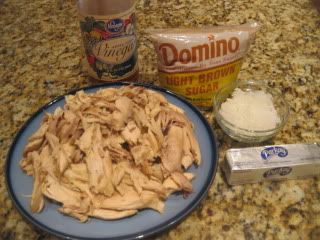 4C(ish) shredded or chopped roasted chicken--I did 2 whole chickens in the crock pot yesterday: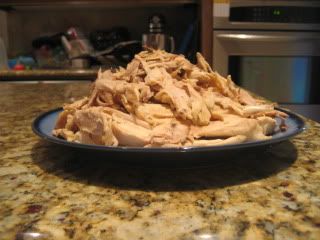 Thank you, The Guy, for picking all that meat apart for me.
Sorry, back to the ingredients. Depending on how much you love onion(we do not) 1/2 to a whole onion, finely chopped, 2-3tbsp. butter, 1/4C brown sugar, 2-3tbsp. apple cider vinegar.
Can you tell this isn't really a recipe anymore? Not a strict one that I follow to a tee. It's all about smell and taste and appearance when I'm making it.
So, melt your butter in a small skillet.
Add the onion and saute for 5-7 minutes, until soft and starting to brown.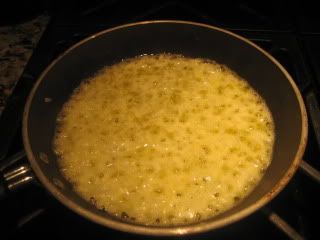 Mix together the brown sugar and vinegar until sugar is dissolved. Add to the onions and stir. Let the mixture simmer for just a minute and then remove from heat and let cool.
For the dressing: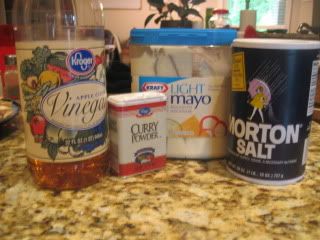 That's about 1/2C of mayo, 2-3tbsp cider vinegar, a bit of salt, and some curry-to taste.
There really is no way to measure the dressing since everyone likes a different consistency and taste. Just use this as a base and taste, taste, taste.
So, put your chicken in a big bowl and add in everything else.
Stir it up and play around with the flavor. I like a strong curry flavor with a healthy dose of vinegar.
It's really tasty on pumpernickel bread. We had it on honey wheat for dinner last night and I ate it right out of the bowl with some sun chips for lunch. Mmmmmm