I wish.....
Can you finish those lyrics? I'll love you forever if you can.
The weather has been gorgeous the last few days. I've spent the last two evenings outside with the boys. It's a great time killer for Brock because it's so different than what he's used to. And Riley is able to run off a bunch of energy before bath and bed.
It's been in the mid 80's which is heavenly for this time of year. And very little humidity. Ahhhh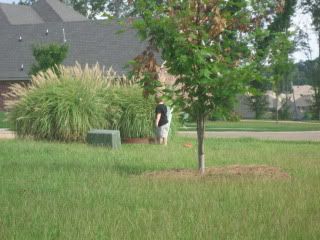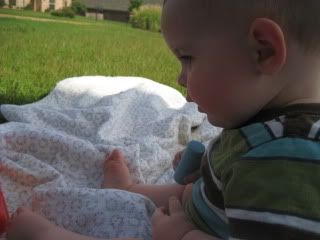 Ignore my pudgy feet. I'm experimenting with perspective.
It's like his own magical forest around this that big bushy thing.
Wanna know what will make a child come running when all the calling and cajoling you've come up with doesn't work?
Riley, Brock has your car!!!!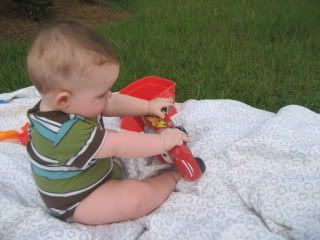 Mine! Car! Mine! Car!
Works like a charm.
Riley brought his truck along for yesterday's outside adventure.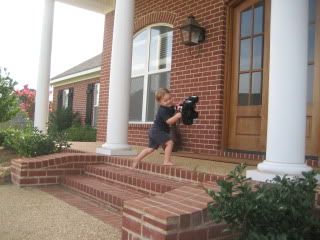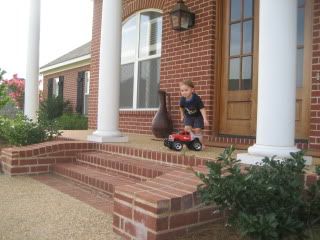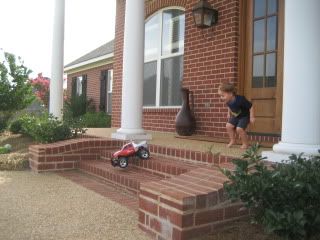 Brock had a good time with his basket of goodies.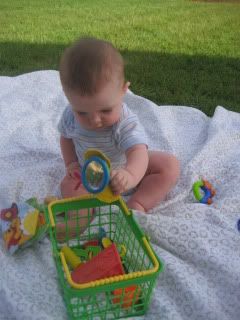 This picture creeps me out a little bit. Wonder what he's thinking..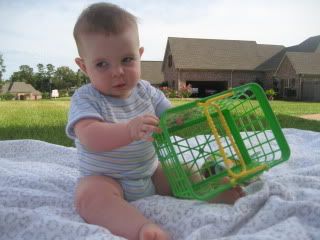 It was so beautiful. Sunny with a cool breeze.
A last action shot
And the picture that actually made me tear up(hello, hormones, not so good to see you).
Isn't he perfect?