All I said was, "Riley, look at Mama."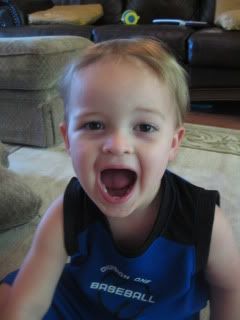 Was I supposed to be checking his tonsils?
He likes to try to sit on balls. What was really funny was when he missed, while trying to drop down onto the ball....from a big jump. I didn't manage to get a picture of that.
It started out so sweetly.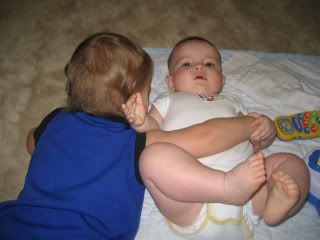 Then got a bit violent. This is after Riley grabbed Brock's onesie and pulled.
But Brock didn't mind.