For the first time in over a year, The Guy and I went on a date! My mom came over and took care of my babies for a whole night. We got all spiffed up and went to dinner and a movie.
Here's The Guy...the one that doesn't want to be involved in my blog in anyway.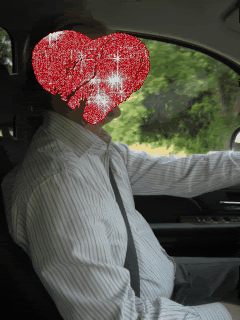 A so very horrible picture of yours truly:
We headed to Ruth's Chris Steak House in Madison. We walked around Barnes and Noble first. I want to start a garden in our backyard so we looked at some books for that. Then we went on to the restaurant. We started with the appetizer crab cakes.
These were
amazing
. Best crab cakes I've ever eaten. They were pretty much all crab. Mmmmmmm.
We both got filets. Mine was petit with broiled shrimp on top. It was also a bit too well done, crispy actually, but the flavor was good. The Guy had a massive filet that he loved. It was a wee bit purple in the middle for me. Ick.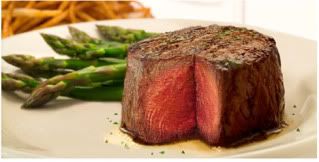 The Guy had gotten a 3 course meal special that included dessert so we got a little sweet to end our meal. It was a molded chocolate cup full of raspberry sorbet(that was alright) and a mini version of this: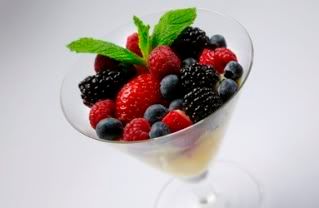 The sweet cream sauce that the fruit was on top of was to die for. Oh. My. Gracious. If we get to go back to Ruth's Chris again, I will get this for dessert. It was amazing. I want to know how to make it. Wait, no I don't. That would be bad.
Then we went to see UP in 3D.
That's Doug in the poster. I loved Doug. It was a great movie. The Guy wasn't impressed but I really enjoyed it.
I only called my mom twice and only texted a few times. I was impressed with myself. It was the first time I'd left Brock for more than an hour or two. And I was never more than a few minutes away those times. We were over 30 minutes away. But Mom did an amazing job. She only let Brock fall onto the floor once. Love you Mama.
Riley really really loves his BeBe. I'll post some pictures of the grandbaby love tomorrow.
Anyway, a wonderful date night and I'm sure my kids are better for having a night away from Mama!