A boy and his dog. Bronco is so tolerant of the boys. And he LOVES when they go outside to play. I know he misses Denver so much.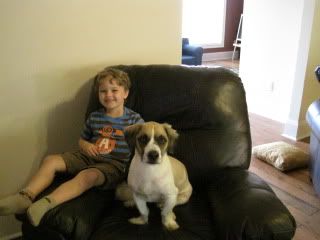 Both boys enjoy making their "necklace". It's just a shoe string and some large wooden beads from Hobby Lobby. But it keeps them occupied for 5 whole minutes!
Oh, and this summer has been the season of not wearing a shirt. Riley started it and his brother had to follow it. I guess it's good they're boys.
Cuddles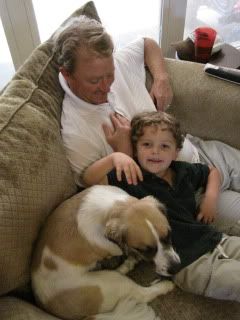 In the "pit". We have to make these all the time. The boys like to lay (or, more likely, jump) in them.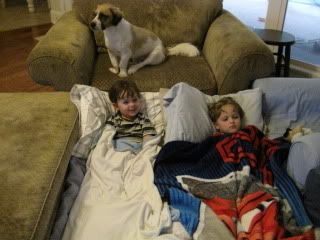 Gimme that.
Shhh. I'm busy eating my smore.
Movie and popcorn time.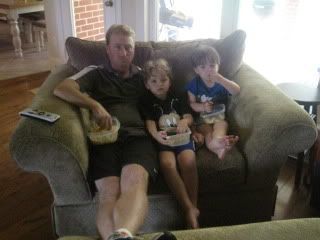 Riley has becoming an amazing little fish this summer!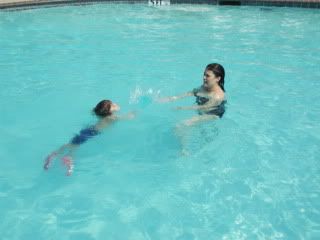 Everyone but me.
All the "little" ones. I don't think Trouble really qualifies for his species but we'll let it slide this time.