We headed over to downtown Disney one day when the big boys went to play golf.
Our first stop was Lego Land. They have a play area in front of the store where you can build all sorts of things. And they had a sloped race track and car building pieces. Brock had a blast!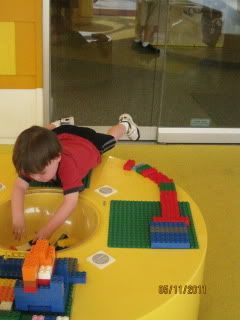 One of my favorite shots-it makes me giggle.
The lego displays were seriously impressive.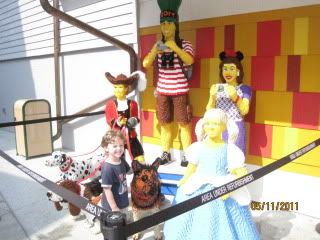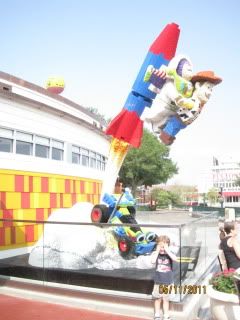 Plenty of things to pose with. The Disney store there was awe inspiring. I think they said it was the biggest in the world. I got sucked in and bought a few things. There was a Mr. Potato Head play area that we had to drag Brock away from.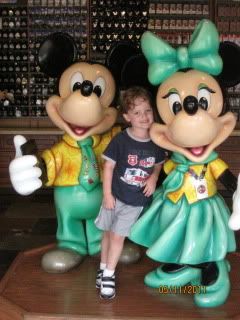 They had a great time on the Merry Go Round with Grandma.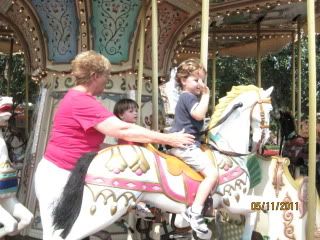 Fun ride.
Chilling out at lunch.
My paparazzi.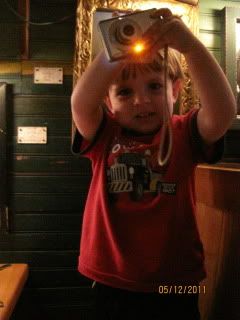 Check out what was in the parking lot on the way out!!!
The Delorean might have been my favorite part of the whole week.