The Thomas grandparents treated all of their progeny and their progeny to a great weekend trip down to New Orleans. We stayed at the gorgeous Windsor Court.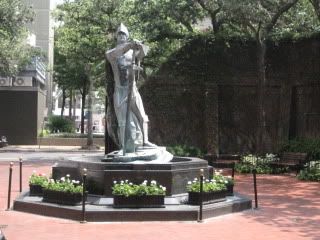 The view from our balcony.
We encountered some interesting folk. Did you know that the devil has tan lines? I wasn't as surprised to find out that the smoked.
My cute boys waiting at the aquarium.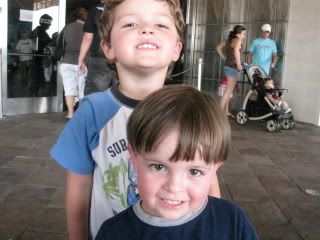 We went out to Brennans for dinner one night. That night just so happened to be mine and Josh's 6 year anniversary.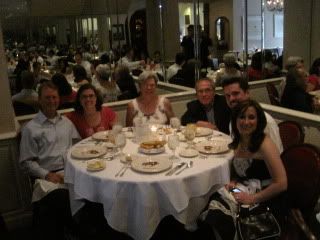 The food was fabulous and we all had a great time. Before we left they brought us a very interesting creation in celebration of our big day.
I mean, really, he can be so cute sometimes. And other times he can be down right demonish!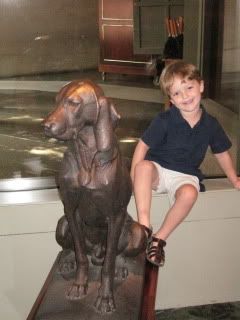 The boys and their cousin, Alex.
BeBe got a photographer to come one morning while we were there. We got lots of great pictures done. This was our little family's first professional shoot!
The other half of the younger clan. My brother, his beautiful wife, Nakissa, and probably the nicest kid I have ever met, my nephew, Alex.
The grandboys.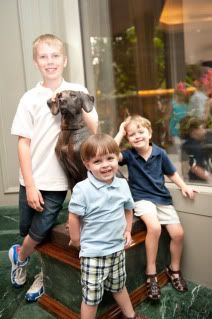 All together now....Awwwwwwww.
Grandparents and grandchildren.
The original set.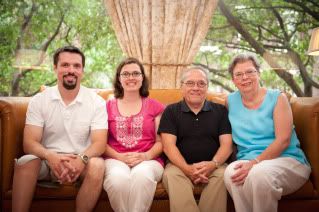 My favorite shot!
Love BeBe and Granddaddy.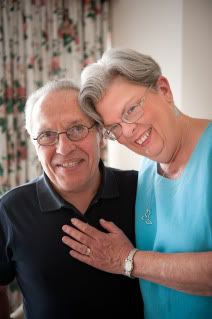 Since it was our anniversary we agreed that this trip would be our gift and we needn't do anything else. Yea, The Guy pulled an awesome.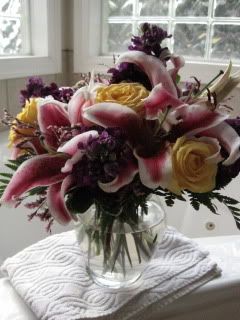 We got one last souvenir from our trip. The last day, in the last hour, we were all down at the pool and were getting ready to leave. Riley was all bundled up in a towel, took a step, and fell onto the cement. With his chin. I had no idea what was wrong at first but he had a DEEP cut in his chin. We left right away and got home just in time to turn around and head to the pediatrician. Thank goodness the cut was just deep, not long. GLUE!
Riley was a total champ and we had a great time (other than that rough bit at the end).