This was gooooooood. And it's from the Cooking Light cookbook!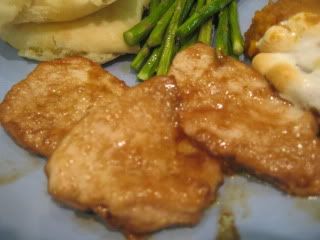 Start with a pound of pork loin.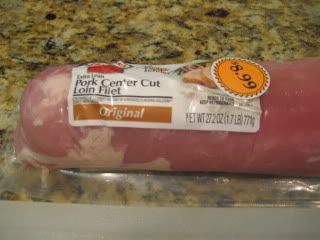 Trim the fat from the loin.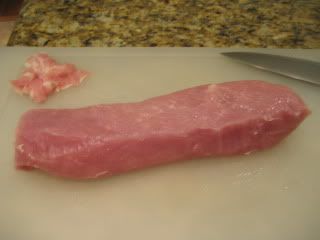 Cut pork into inch-ish thick slices.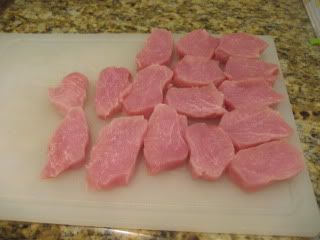 Combine:
1 tbsp all purpose flour
1 tbsp brown sugar
1/2 tsp salt
1/2 tsp ground cumin
1/4 tsp cardamom
1/8 tsp red pepper
(I will double this next time)
Rub this all over the pork.
Combine: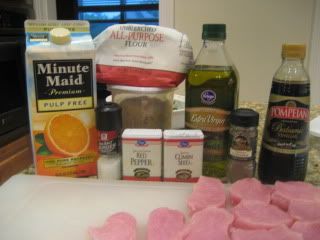 1tbsp brown sugar
1/4C raisins(I left these out, per The Guy's request)
1/4C orange juice
3tbsp balsamic vinegar
2 tbsp capers(we're not big on capers so I left them out as well)
Stir all that up until sugar dissolves.
Heat 1tbsp live oil in a large skillet.
Add pork.
Cook a few minutes. Turn it over and cook another minute or so, until the pork is pretty much done.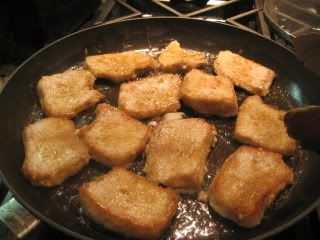 Add vinegar mixture.
Cook a minute or so until the sauce thickens.
Mmmmmmm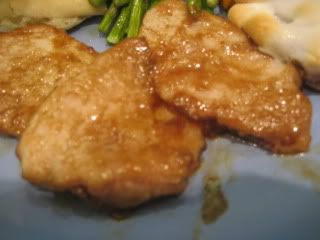 I roasted some asparagus to go with it.
Olive oil and kosher salt. Coat your asparagus with both and cook at 350 for half an hour.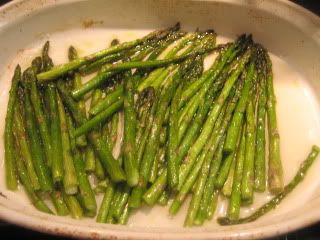 I had also boiled some sweet potatoes earlier in the day so I made some sweet potato casserole.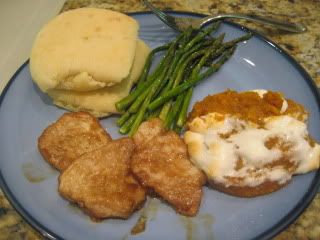 And I'm Southern so I had some Sister Shubert rolls on hand to go with it all.
Really, so flipping good. I loved this whole meal.