Thanks to Grandma and Poppa, we joined the neighborhood pool this summer. It was pretty tough in the beginning because Brock was too small for his float and I had to hold him the whole time. No fun for either of us, Riley still had a good time though.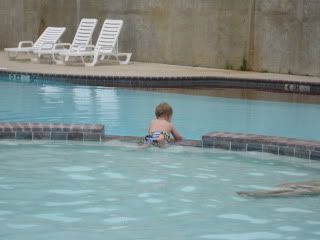 But Brock got bigger and we discovered this week he was plenty big for his float and could easily tool around the baby pool on his own. WOOT.
The Guy tagged along Wednesday and got some pictures for posterity.
And he's off!
Photobucket's autofix looks kinda funny to me, how about you?
I love hanging out with my boys.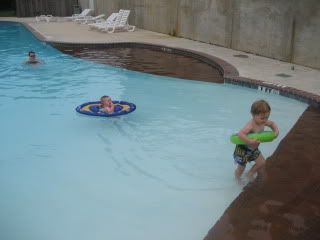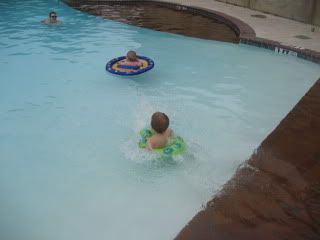 Awwwwwwww