This is one of my favorite chicken salad recipes.
You'll need 2C(or more--I always do more) cooked, shredded or chopped chicken breast meat.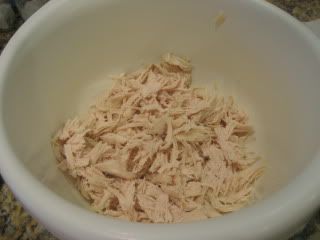 Lately, I have been boiling frozen chicken breasts, cooling them, and then chopping them up. Super easy and I don't have to handle slimy fresh chicken. And because of the spices in this salad, any frozen-y taste is covered.
Now add
1 finely chopped red bell pepper
1 can sliced black olives(save major
moolah
by getting a can of whole and slicing them yourself!)
1 can black beans, rinsed
1 can sweet whole kernel corn
2C shredded cheddar cheese(or
colby
/
mont
jack)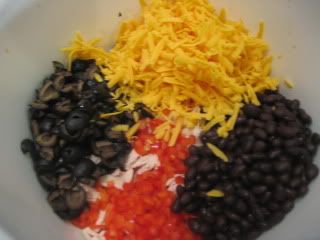 In a
separate
bowl mix
together
:
1/2C mayo
1/2C sour cream
juice of 1 lime
1tsp cumin
1tsp chili powder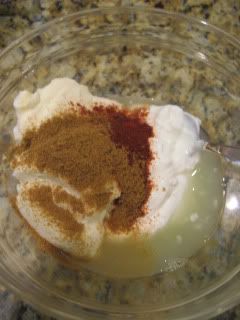 Add that to the meat mixture and stir until moistened. This is great for days. I love it on
fritos
or
tostitos
. It's also awesome on tortillas and taco shells!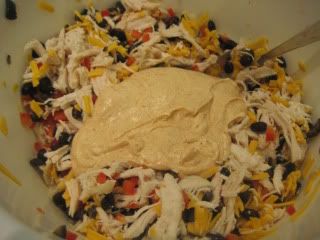 I ate all of this before I remembered to take a picture of the finished product. Don't worry, it took a few days to do that. Josh helped...... a little.