After two years of wanting to do it, I finally pulled it off. Homemade baby food! With proof.
Sweet potatoes were pretty easy.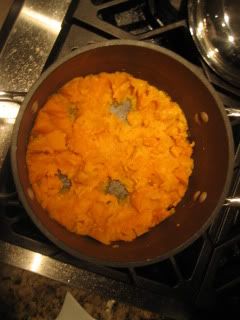 Squash, not so much. There was way more work involved than I thought in preparing to cook a butternut squash. I made a big mess, not that that's unusual.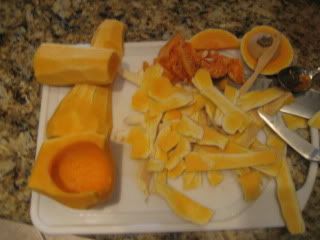 I used a bit of cinnamon in the sweet potatoes and some nutmeg with the squash. Hope Brock likes it.