I think the sweet potatoes were a bit thick for Brock but he's a ham and smiled for the camera anyway.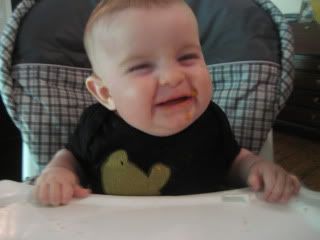 Riley
loved them.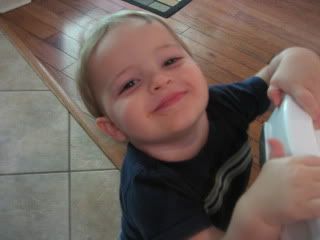 Here are some more from today....
He did not pull himself up. I put him there. He's trying, but he can't pull all the way up just yet.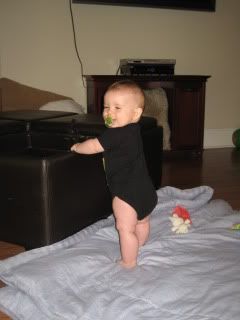 JUMPEE!
Gotta love those cheeks.
Nom nom nom (look at those thighs)