I was in the living room when I heard a strange noise. I look toward the front door to see Trouble swatting at the glass. I walk over to see this frog.
Trouble was tormented by this amphibian for the whole day.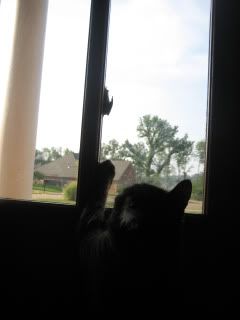 He took a few breaks. (messed up runner brought to you by Riley pushing Brock's walker into anything and everything)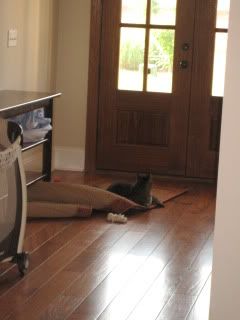 The frog stayed there all day. Our door is hit by the sun for a good portion of the day. I thought for sure he'd been fried. But, nope, he hung out until dusk when he went on his merry way.