It was a beautiful afternoon so we took the boys out to the backyard. Brock hung out on a blanket(he's walking, but not well enough for the backyard yet) while Riley played golf with Daddy.
Brock got a hold of one of Riley's golf clubs. They must be candy coated.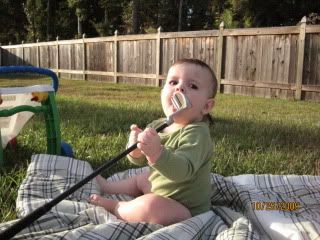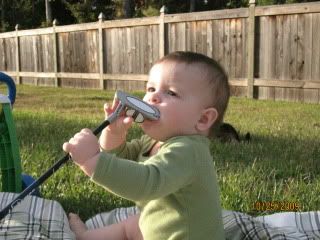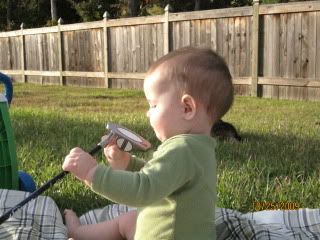 Check out Trouble, in repose, in the background.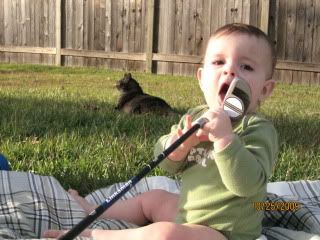 I love this exchange I caught between Trouble and Denver.
Denver: OH OH OH Hey Trouble!
Trouble: Back off white hyper thing.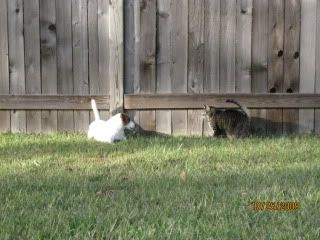 Denver: Wanna play a game? Are we playing a game? What is this game? It's so cool!
Trouble: Keep back. I'm watching you.
Denver: Can we do it again? That was fun! Let's do it again.
Trouble: I'm ready to move on now. I'd like to turn my back. Stay. STAY.
Denver: But....but.....
Trouble: Ahhh, such a pretty day.