Here are a couple of shots from our trip to Virginia. The place we stayed was beautiful and the unit was huge. Not only was the unit huge, the tub was MASSIVE.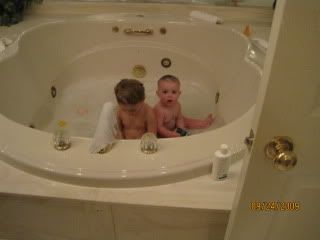 I could swim in it. The kids had a great time! Brock loved having room to move since Riley usually boxes him in by the drain in their tub.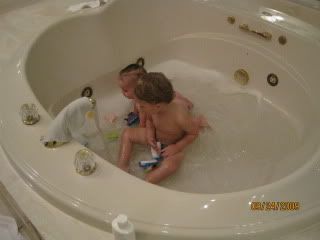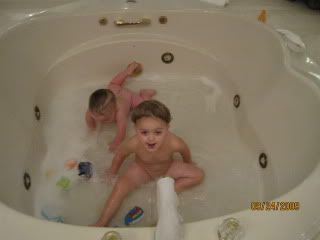 We had a blast playing cards with Grandma, Poppa, and their friends.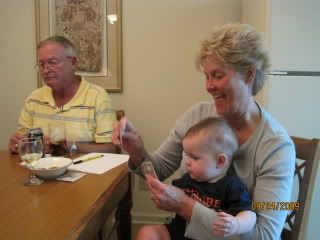 Beautiful lake behind the spa...where I was being scrubbed and massaged.
Ahhhhh
Out and about in D. C.
The White House! There were people on top of it with guns. We couldn't decide if it was a training exercise of if they were always there.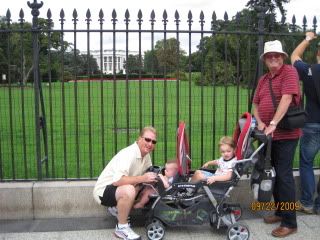 Brock really loved riding on the top of the bus. Such wonderful wind and expansive views.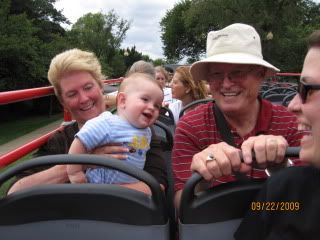 The Washington Monument
Breakfast with Grandma and Poppa on our next to last day.
Riley was still sick.
I have a ton of pictures of the monuments, but we're not in them so I just KNOW you're not interested in them. We had a fabulous time, despite sick Riley and very little sleep. Did I tell y'all he got up earlier and earlier each morning? The last day, Saturday, he was up and in our room at 5am. And he was ready to go. Boy about killed me. I think our next vacation will be a stay-cation.