I have been having a hard time lately getting my shit together. I can't really pinpoint any one reason. But I can tell you my house is a bit cleaner and I've been reading more books with the boys. So not a bad thing.
Here are some cute randoms and I'll be back later with my pumpkin puree and you'll get to see Brock's birthday cake once I get it done and decorated Sunday.
By the way, it's Brock's first birthday today. I was less than 2 hours from delivery at this very moment one year ago. I didn't think for a second that I'd get such a wonderful, happy baby. I love you, baby.
Head dive into the squishy pillow.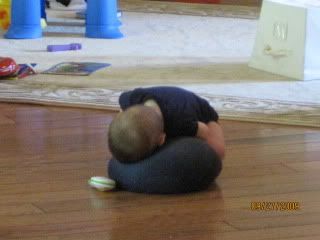 He loves to bang on the windows and doors.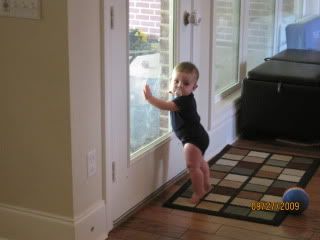 I think he does it to torment the dogs.
The elusive Riley comes out of hiding.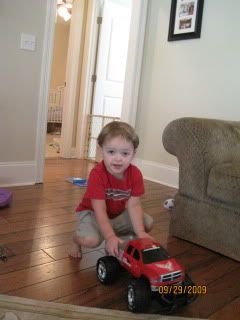 Learning the stairs.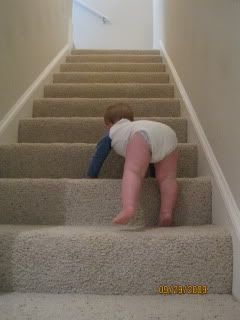 Trouble trying to stay away from the tacklers.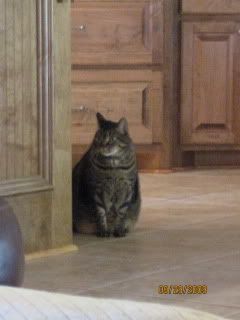 Oh my goodness! A smile!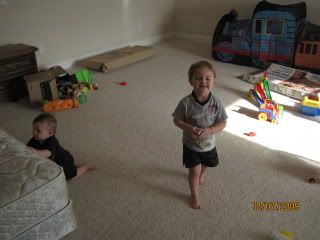 Riley's chair is a favorite spot for both boys. Brock gets routinely thrown out of it. It's half and half: funny and painful.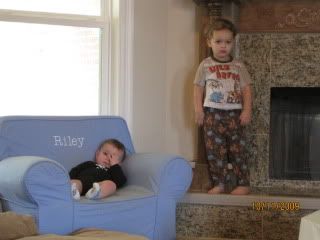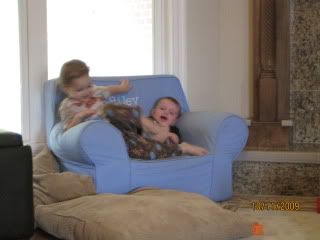 Aren't they cute in their pjs?