BeBe and Granddaddy came over for the birthday get together.
The dogs LOVE Granddaddy. (maybe because he'll love on them a lot while we won't)
Riley loves his BeBe. She will play with him endlessly. And she does such fun stuff! Check out the tower she helped Riley build.
The travesty of the cake I decorated. My icing was having issues.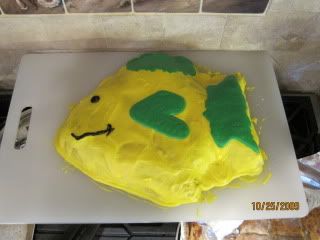 It might have looked like crap but it tasted good.
While Brock will put anything else in his mouth, he didn't put his icing/cake hand in his mouth a single time. The only cake he ate was what I fed him. But he didn't mind spreading the cake around.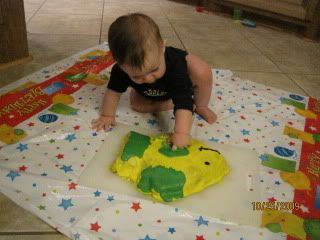 I'm not sure about this, Mama.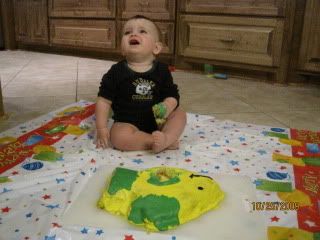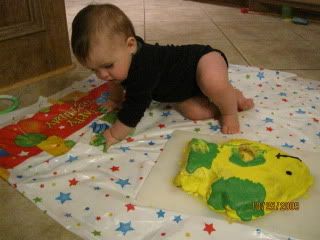 Riley liked it.
Cute.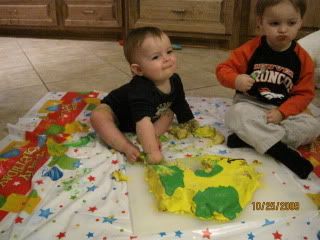 Look, Mama, sticky.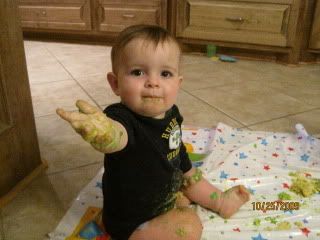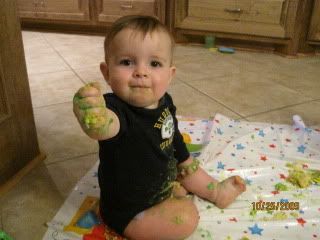 Denver really liked it.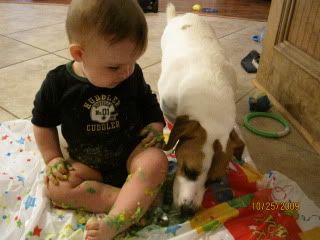 Toys!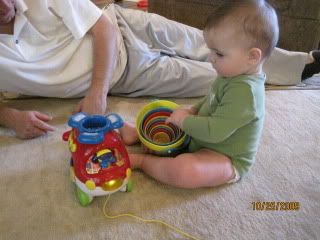 It was a great day with family. We had some fun outside later in the afternoon. I'll be back with those pictures.
Don't y'all love how I'm always doing a to be continued thing?