It's very rare to get all of us in a picture. We're loners and we have a tiny extended family so it's not often that there is someone else around to take our picture. Maybe, someday, I'll figure out the timer on my camera and we can do it that way.
Enough babbling. Here's a few from an overlook on the Shenandoah Skyline Drive.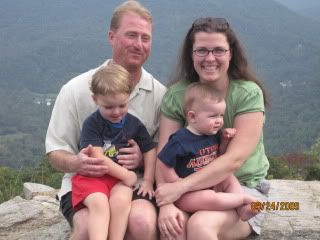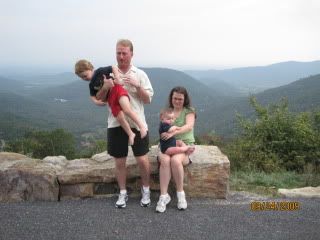 Not a single one where we're all looking and looking good, but, whatev!
Anyone notice that I am day glow white? I mean, DANG. I could blind someone with those legs.