When no one is crying, they're so cute when they're together!
Riley was not trying to be helpful. I'm pretty sure he was preventing Brock from playing.
Not sure what's going on here...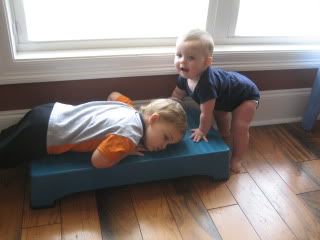 And one from an early morning photo shoot with me, the boys, and some animals. If you look closely, you can see the fear in Bronco's eyes because Trouble is so close to him.