Because BeBe has requested some slightly newer pictures! Relaxing in bed.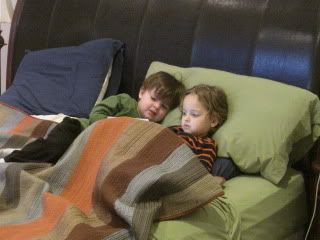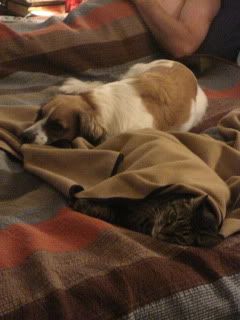 Cuddles with Daddy.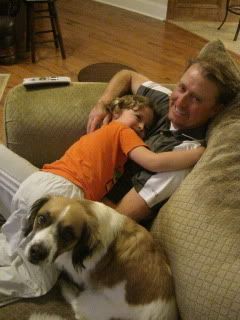 In my quest for pain relief from my wreck last May my acupuncturist has tried cupping on me. It actually helped! But it left nasty bruises all over my back. They didn't hurt at all. I just looked funny!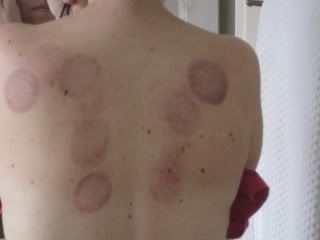 Can you tell that Bronco is terrified? He is. He really, really is.