The animals were super happy to have us home.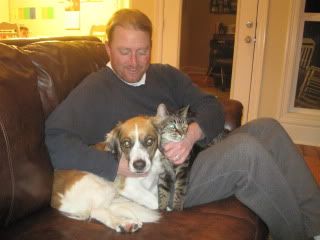 Cozy time.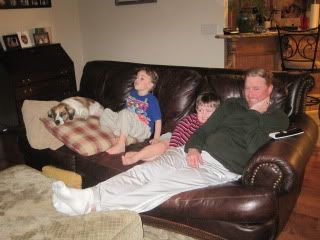 Having fun out back.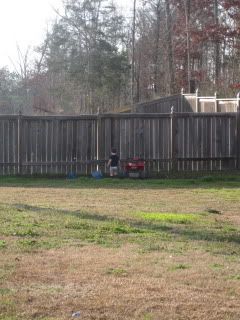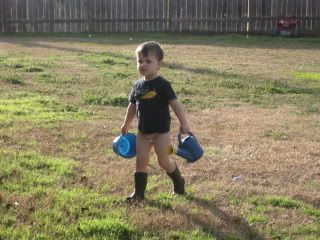 Bronco loves it when the boys come out back.
Out front.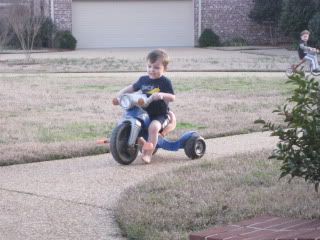 Beautiful sunset. View from our garage.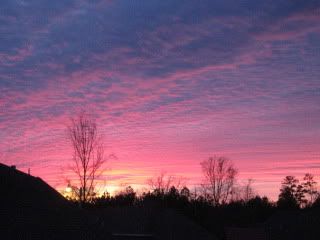 And last for this one--I went to check on Riley one night after bedtime. I found that he had very neatly put his animals to bed on his desk.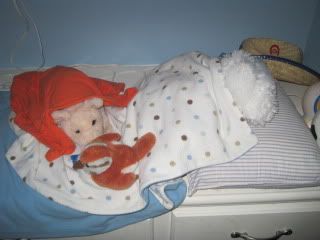 So cute!