And for another impromptu trip.....we got out of school Thursday for Spring break. We decided we'd to to Disney Friday morning. We called the resorts and got a reservation for Saturday and Sunday nights. The Guy decided we should go ahead and leave Friday night! So off we went. We stopped in Pensacola(I think) for the night and made it the rest of the way Saturday morning. I forgot SHORTS of all things. The wonderful people at The Swan upgraded our room to a corner suite. It was a treat for Riley's birthday. Resting after a long night and morning doing ALL the driving.
Exploring the room.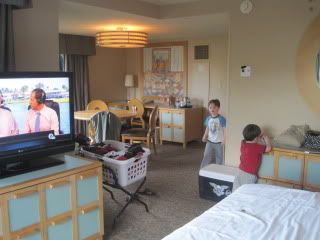 We could see Epcot!
Wandering about the grounds of The Swan and Dolphin.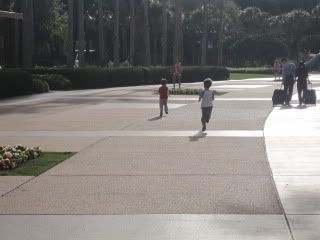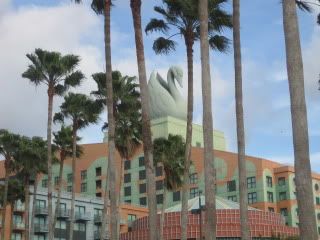 Being silly.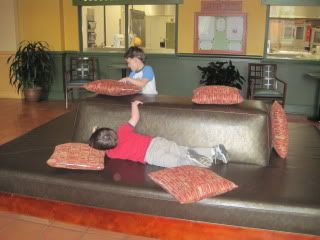 There was a bus stop for the whole resort at The Swan so we spent some time waiting on a bus each day.
Brock started waiting hands on hips. Cracked us up!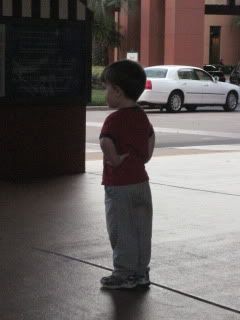 Our day at Disney up next.