The Guy's birthday wish was to go down to Florida to visit his parents and play a ton of golf. So we took a very long weekend and went on down. This was our first trip to the Villages in Florida and it was amazing! The Guy wants to move down there now but we can't actually live there until we're 50 or 55 so he needs to hold up a bit. We had a really great time. They have live entertainment every night in the two town squares. We went down and listened and danced one night.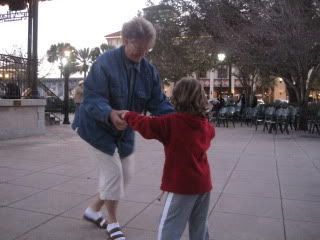 Brock found nesting dolls and Grandma and Grandpa's!
We went to a neat state park with Manatees.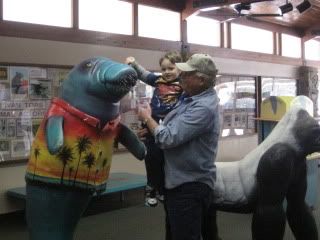 Seeing how clear the water is was amazing!
They were moving manatees while we were there.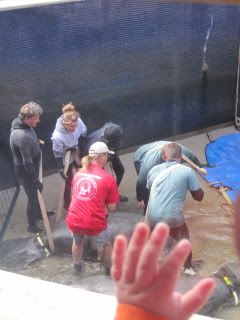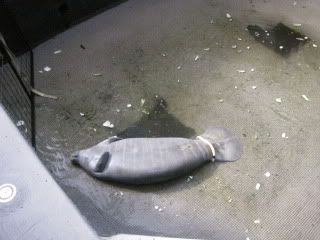 We had an awesome visit. Just what The Guy wanted!