Having a three year old can be trying at times. To take my mind off of the defiant demon child that has taken over my son these days, I'll post some recent cuteness.
A boy and his cat.
He's so awesome at potty training(NOT) he's got to wear shades.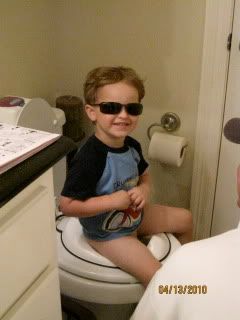 Watching a little
tv
on his pedestal.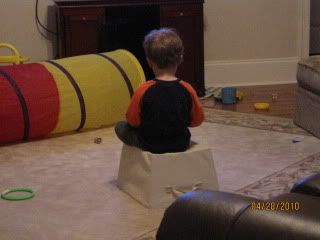 Enjoying his sick tent. This was during his second bout with the flu this year.