I decided to let the boys dye Easter eggs. It was not a good choice.
The amount of scrubbing I had to do to get the color off of them was painful. For all of us.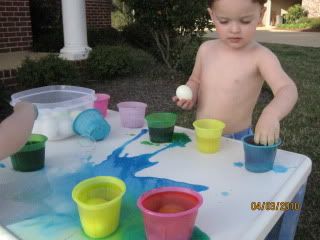 Brock turned a whole '
nother
color.
We headed over to Meridian for church and lunch and an egg hunt.
Flowering the cross.
The flowers did not survive to make it to the cross.
The boys did very well in the nursery and then in church.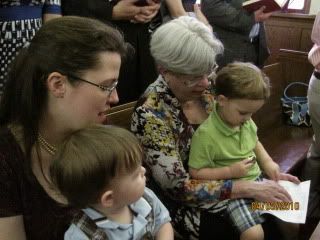 Overload of the egg hunt and
BeBe's
house.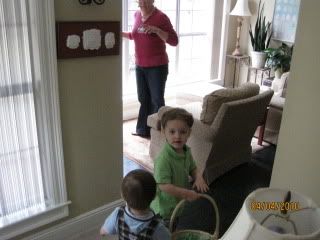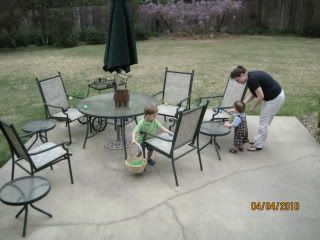 Riley did really well finding eggs.
Brock didn't want to find so much as open them.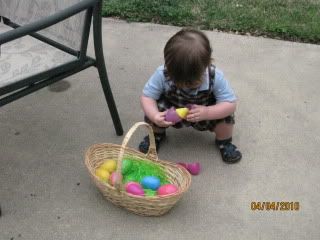 They had a great time and it was a fun Easter!