My talented friend, Dana, made Riley and I some aprons.
Me
Riley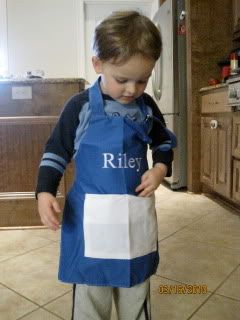 Before we got these, Riley would put a shopping bag around his neck and declare himself "Chef" from Curious George. (Oh, cloth shopping bag, not plastic. We only let the boys play with the plastic ones if they've been especially bad.) (Stop gasping, I'm only kidding. Promise.)
We had to make Daddy a treat.
Riley is a wonderful helper when he's not stirring the batter straight out of the bowl.
I made some sugar cookies a while back for the boys. I think it was on Riley's actual birthday so he'd have something special that day since cake day wasn't for a few more days.
Riley approved.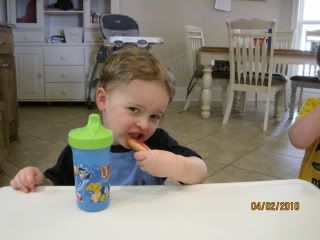 Look how dainty Brock looks with his cookie!