Riley's preschool class went on their first field trip right before Halloween. We headed to a local farm for a hayride and pumpkin picking.
Brock got to go!
A picture before we got started. Brock, Riley, his best bud AJ, and his girlfriend Morgan.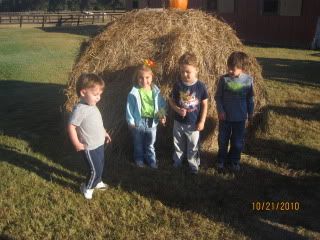 On the hayride.
Picking out his pumpkin.
Scaring the beejeezus out of Mama by sitting on the rail.
They had a pit of corn--instead of sand. The kids loved it!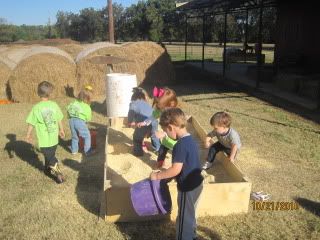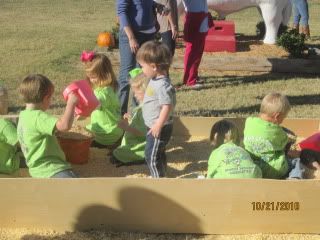 King of the Mountain!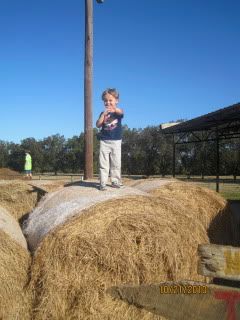 About to take off into the hay maze.
Leaps and bounds.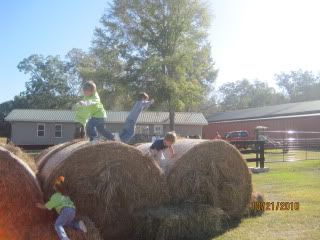 The cute little class of hellions!
We had so much fun!