Some random pictures of the boys and us.
Hanging out in Mama and Dada's room.
Rarrrrrrr
.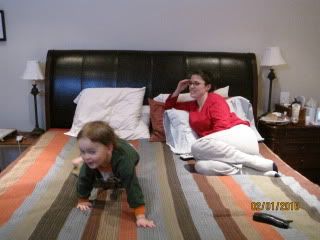 Look at cute little Denver.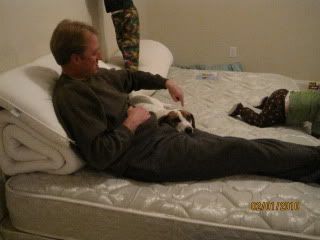 I made the boys a little obstacle course in the entry way.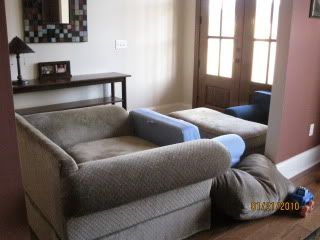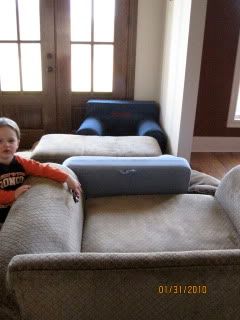 Riley got hold of the powdered sugar shaker early one morning. This is what I found first that got him in a good bit of trouble.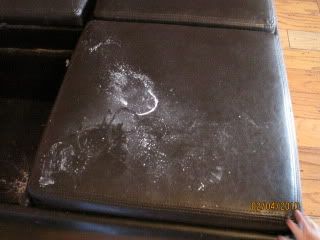 When I came back to clean that mess up, I found this--which got him in a TON of trouble.
See that little hole right next to all the sugar? Yea, there was a ton on the floor under the table.
ARGH
!
Daddy and the boys reading a story before bed.
Brock and the dogs watching the garbage truck. That's big fun in our house!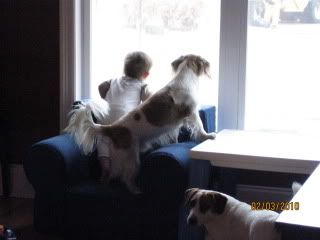 Me and my big boy hanging out.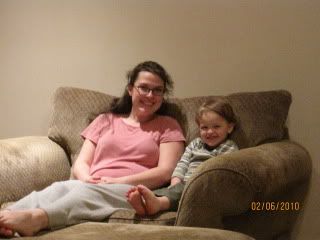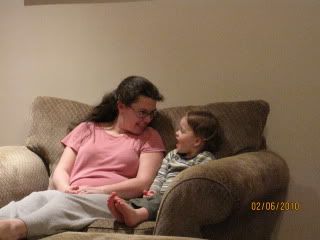 Hope you enjoyed, Grandma and
BeBe
!