A bunch of randomness for you!
Brock and me playing on the computer.
More mud. Brock is a fan.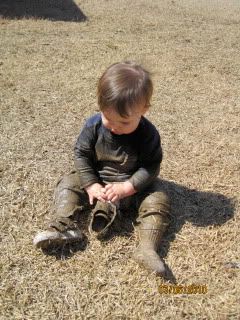 That is his diaper that Riley is carrying. He was all about stripping for a while.
Bath time fun!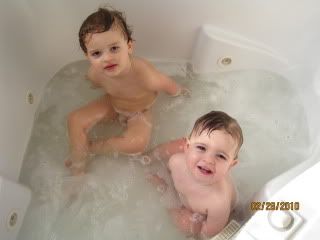 Playing, cleanly, outside.
Fun in the pit.
Story time
with Dada.
Looking cute in Daddy's hat.
Big chair cuddles.