I am a part of the most amazing online community. It's a group of moms of kids Riley's age along with the children came before or after their Marchies. Most of us met when we were pregnant with our March 2007 babies. The group has had many incarnations over the last 3+ years but a large group seems to have settled into the Goonie board.
Super Goonie had another name before the Goonie board started but he's now Super Goonie and he's traveling the country to visit all the Goonies and their familes. Super Goonie came to us just in time for our visit to New Orleans with the DeMars clan.
He's here!
He came with a lot of fun stuff! There were mouse ears from Disney, a back pack, and some cool post cards.
Grandpa was nice enough to pose with SG.
He had a blast at the New Orleans Zoo.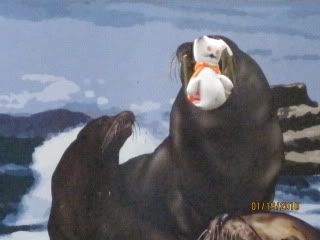 The beautiful New Orleans skyline.
Breakfast at Cafe Du Monde.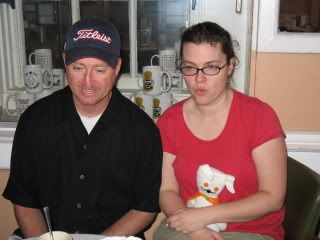 Hanging out at the Aquarium.
A seal!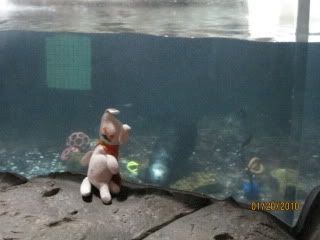 More dorky pictures.
New Orleans had INSANE fog while we were there.
SG enjoyed a yummy fried oyster lunch.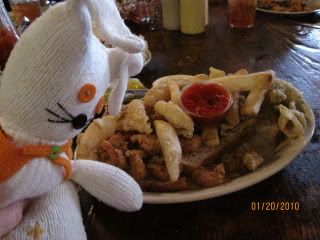 Visiting the babies while they sleep.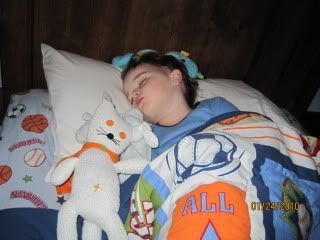 Hangin' with Trouble.
I had Super Goonie accomany me to a spa afternoon. Here he is getting his brows waxed. They were in dire need of a touch up.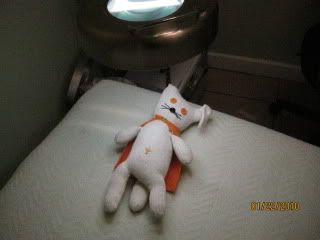 And after all that walking in New Orleans, he deserved a pedicure.
Finally, he had to say goodbye and make his way to Boston. Brock came along to see him off.
We will miss you Super Goonie. We enjoyed your time with us!