Thought it's been an especially cold winter in Mississippi, the boys need a good run around every once in a while.
Look how dirty his bottom is!!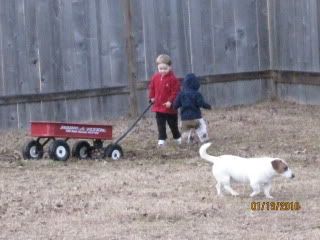 And his knees!
I can't wait for spring when they can go out there in diapers and play to their hearts content. And get as dirty as they want. And then I can just hose them off right out there.