I let the boys out to play and so I could get some cleaning done. I went to check on them and found a nice little pile of stuff on the patio. The pile consisted of Riley's pants, socks, and shoes. He came running up in his diaper and a shirt....with mud up to his knees. Thankfully, I thought to go get the camera before exploring any further.
This is what I found:
I couldn't believe how dirty Brock was!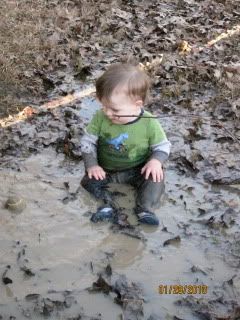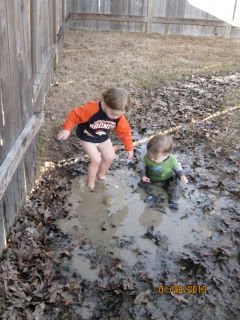 They were having a blast, though.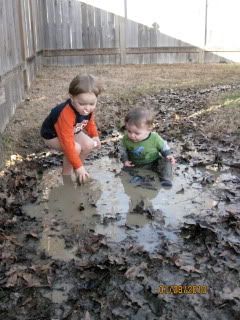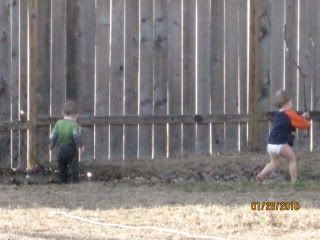 I had to take them in one by one to just rinse off. We didn't go in with the soap until later. They were filthy. Boys.