Brock's favorite cabinet to clear out: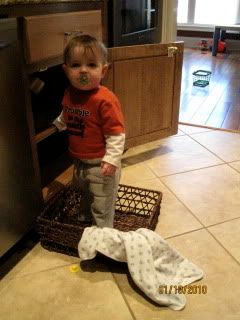 Boys and a dog.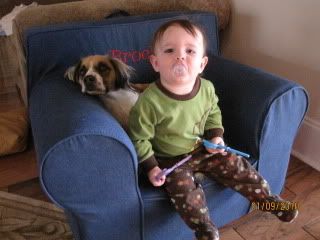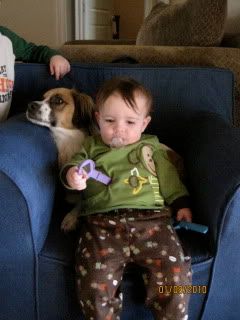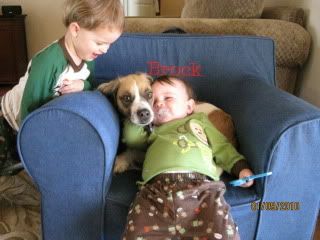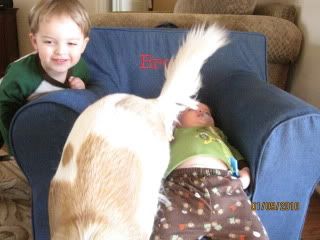 There were about 30 pictures of this 1 minute in time. Count yourselves lucky this is all I put up!
Bozo
He didn't last long. He came with hole we patched but they boys abused him too much.
Baby in a box.
He's a fan of climbing into things.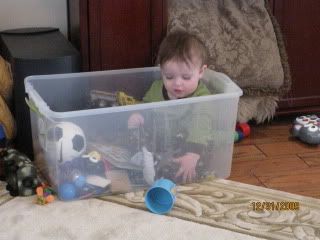 Steam roller!