Here is your dose of silly for today:
Riley made this shirt at school for Thanksgiving. The hat was part of the Halloween celebrations. He had to show it off to Grandma!
Grandma also brought some decorations to paint for our Christmas tree. Riley had a great time working on them.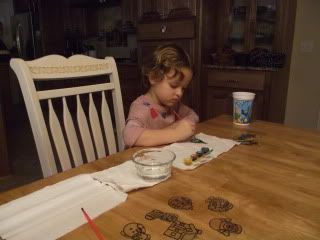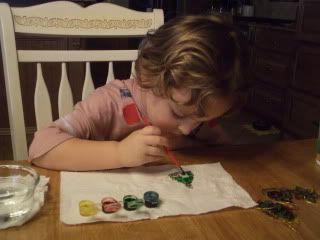 And on the seventh day of being stuck with the children, Grandma rested. And Bronco was pleased.