Now that it's 2012, I figure it's time to post Thanksgiving pictures. We Had a full house this year. My in laws came up from Florida for the first time. This is my favorite holiday so I was super excited to have more people! My parents have been coming to our house for Turkey day since The Guy and I got married in 2005.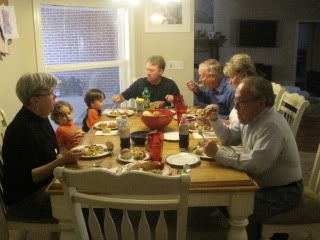 Preparing the turkey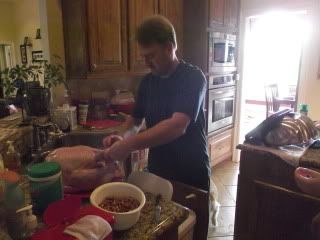 I melt a ton of butter and mix in salt, pepper, and fresh rosemary. Then we pour it over the turkey. The turkey is also stuffed with a poultry blend of fresh herbs.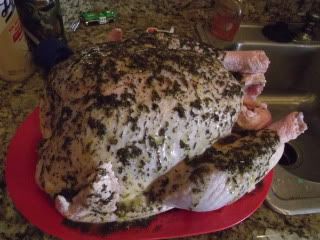 The Guy grills our turkey! It's more like smoking it, but it's done on our little round Weber grill.
It takes about the same amount of time as it would in the oven but my oven isn't full of turkey. I love this aspect.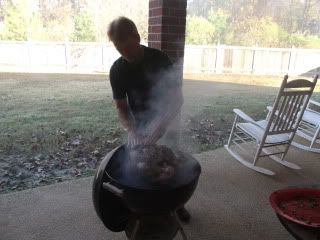 Granddaddy and his granddog.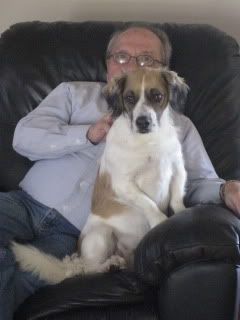 The grandmothers
BeBe
Grandma
Entertaining children while food is being prepared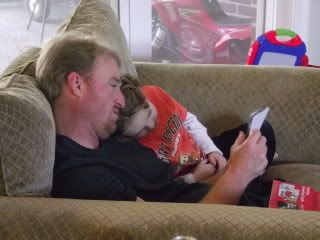 Rolls straight from the oven
This is a fabulous recipe. It's
yeast rolls in one hour
. They are my go to rolls.
Our traditional appetizer being prepared.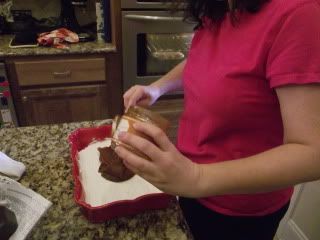 And eaten.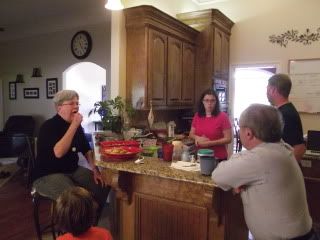 It's super easy. Go to Williams Sonoma in the fall and pick up their
Pecan Pumpkin Butter
Lay down a bunch of cream cheese and top with the pumpkin butter. Then top with chopped, toasted pecans and some crisp crumbled bacon. Serve with wheat thins. I know it sounds weird, but it's soooo good.
Check in on the turkey.
More entertaining of children.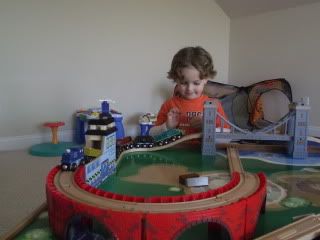 The Grandfathers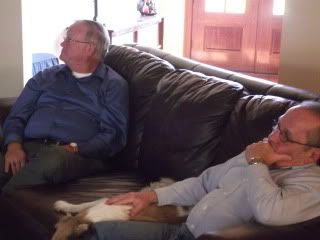 Getting ready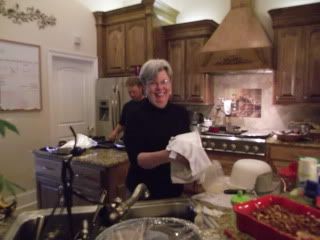 Turkey!
Taste testing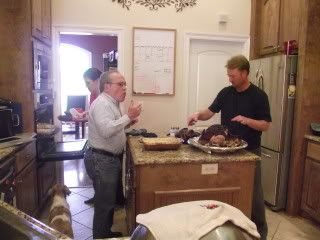 Can you spot the glow stick?
Biding time
Cuddles!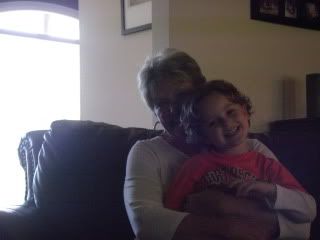 When will lunch be ready?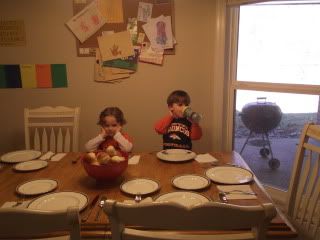 Still taste testing.
Still waiting.
The spread
I wish I had taken an after, but here's a before!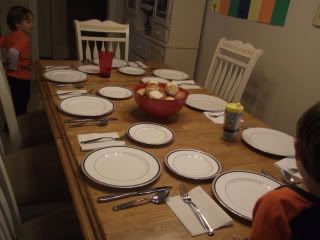 Finally time for food.
It was a wonderful day. I am so thankful for my family and the amazing blessings God has given all of us. I can't wait to do it all again next year!