Just something to tide the grandparents over until I get an new, proper post up!
This is Brock.
This is Brock's hair after sleep.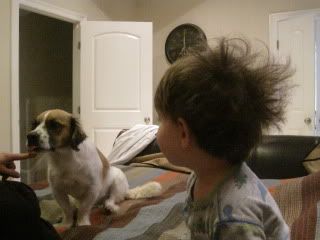 Without fail, y'all. And unless I spray it with a ton of detangler and work on it for 10 minutes, all while fighting the boy, it stays like this. It's all party in the back!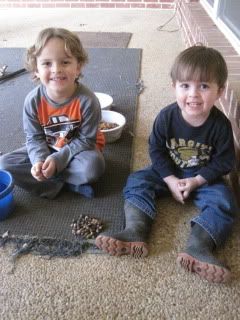 See that little pile there? That's acorns.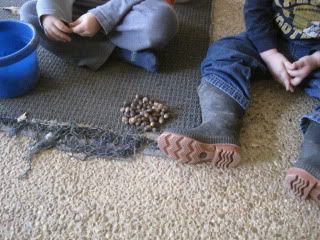 They were very proud of their pile. It worked to entertain them for at least 3 trips to the backyard. Hooray for uninterrupted cleaning time!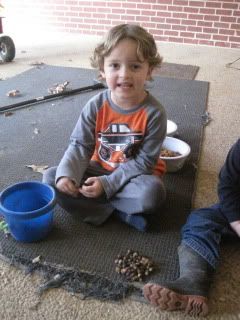 Practicing some soccer.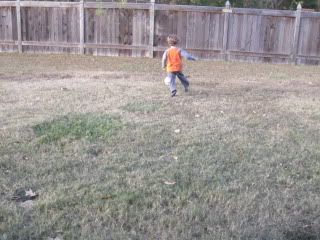 Bronco gets super excited if the word "outside" is mentioned.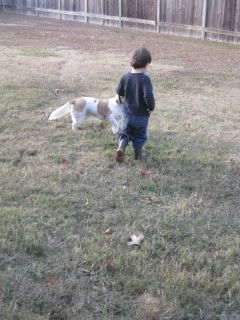 He loves having the company!