My parent's trip to England missed the wedding by just 2 days! They didn't get to see a few of the sites because they were being prepared for the big day. They did get to go to the Canterbury Easter service with the Arch Bishop that performed the ceremony for William and Katherine.
And they brought me souvenirs!
My magnet: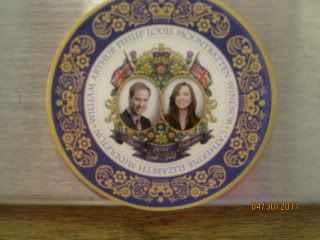 And my tea towel!
And check it out--straight from Harrods!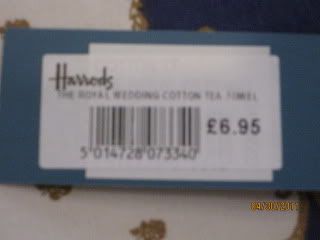 I didn't manage to watch it live but I caught up on it later. The wedding was beautiful and fairy tale and I loved it! And I have my tacky keepsakes to prove it.