There were a few golf courses at the resort we stayed at in Kissimmee, FL. The one right outside our screened porches was the lit executive course. We went out there almost every night for the kids to play and the men to practice. Everyone had so much fun.
I know it looks like it's day time but it was dark already. The lights were awesome!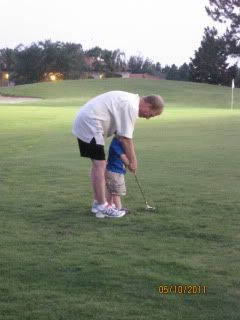 Watching Daddy and Grandpa with the kids was so sweet.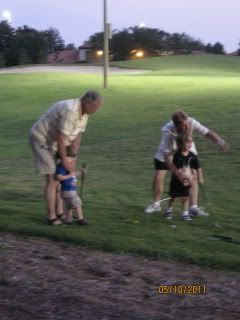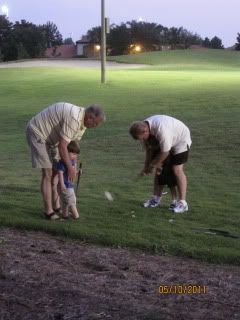 Riley has actually been doing pretty well with his swing lately. He practices in the front yard with the clubs Grandma and Grandpa got him on his 3rd birthday.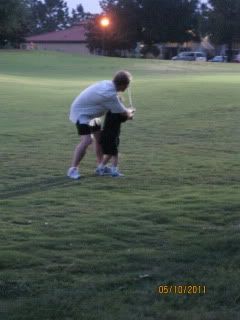 Grandpa has the patience of a saint. He got Brock. He is less than disciplined with his golf and his golf etiquette.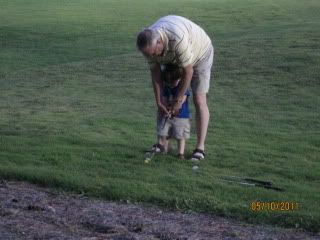 But everyone had so much fun doing it each night. And it was a great way to wind the kids down before putting them in the same bedroom for sleep!