Riley's Spring program at school was too cute! He did better this time--compared to the Christmas program. Better = not yawning or picking his nose the entire time!
Heading in with his pal, Fisher.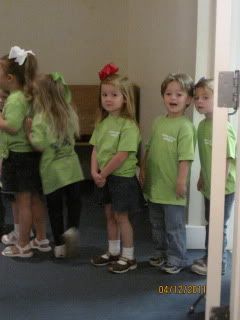 Being spotted.
The whole school!
Everyone was precious. They sang cute songs and Riley even did the hand motions!